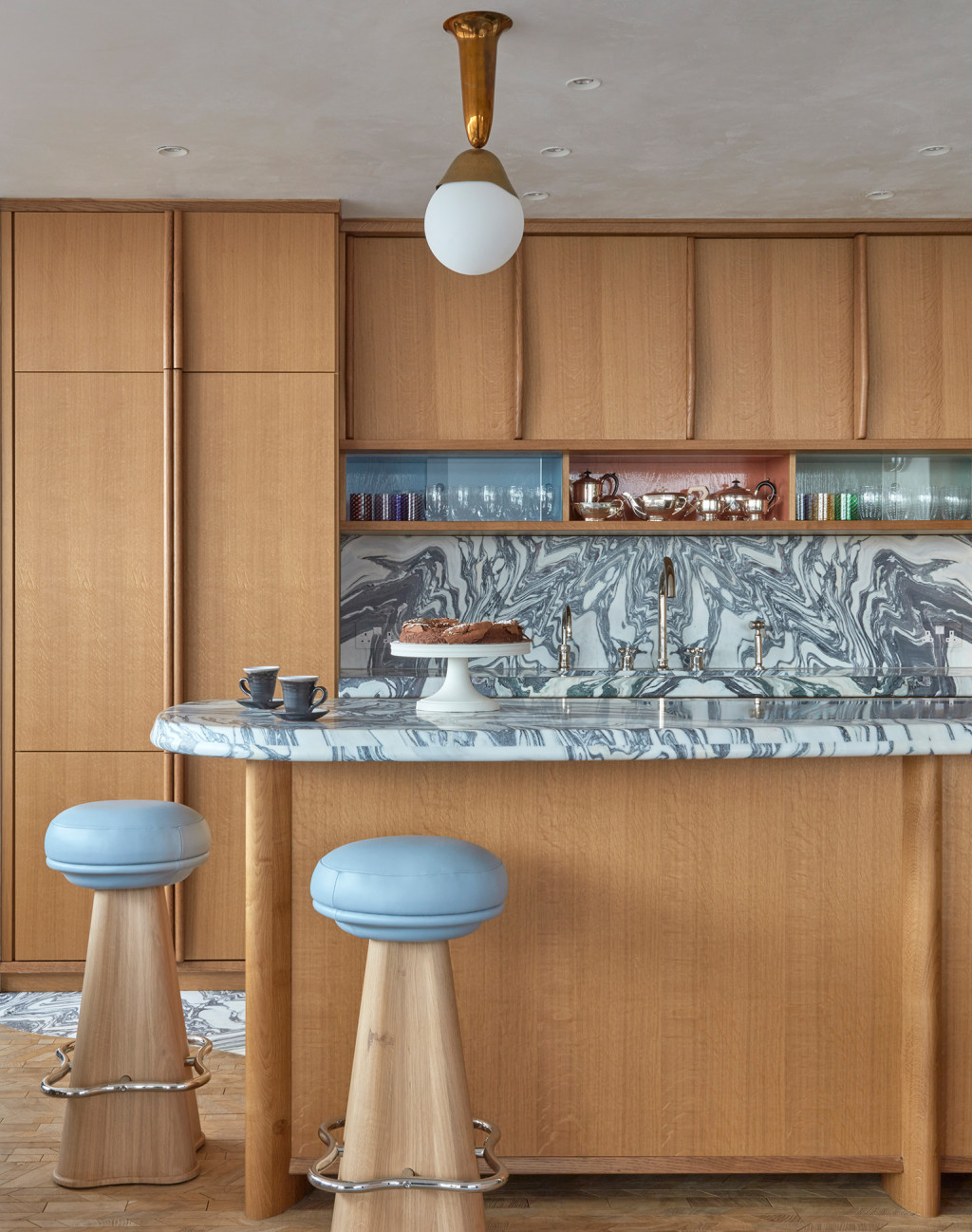 Apartment, Barbican
Located in London's iconic brutalist Barbican building, this apartment is both complimentary of the original architecture while also exuding a warm contemporary character.
With two bedrooms and two bathrooms set over 1300 square feet, every inch of space was carefully considered. Exquisite details include Venetian plaster walls and custom door handles. Beautiful woods are used throughout, from exquisite burl wood panelling in the entrance hall and sumptuous television room, to the hand-lathed end grain timber flooring inspired by the cobblestones of Paris from the 19th century and pippy oak wood joinery with Arni Fantastico marble details in the open plan kitchen. A jewel box bathroom is entirely clad in dramatic Cipollino marble. 
A colour palette of soft pastels extends from hand-tufted rugs to a custom-designed blush velvet curvilinear sofa and a lovingly curated art collection. Much of the furniture was custom designed for the apartment and is now available at Bryan O'Sullivan Collection.