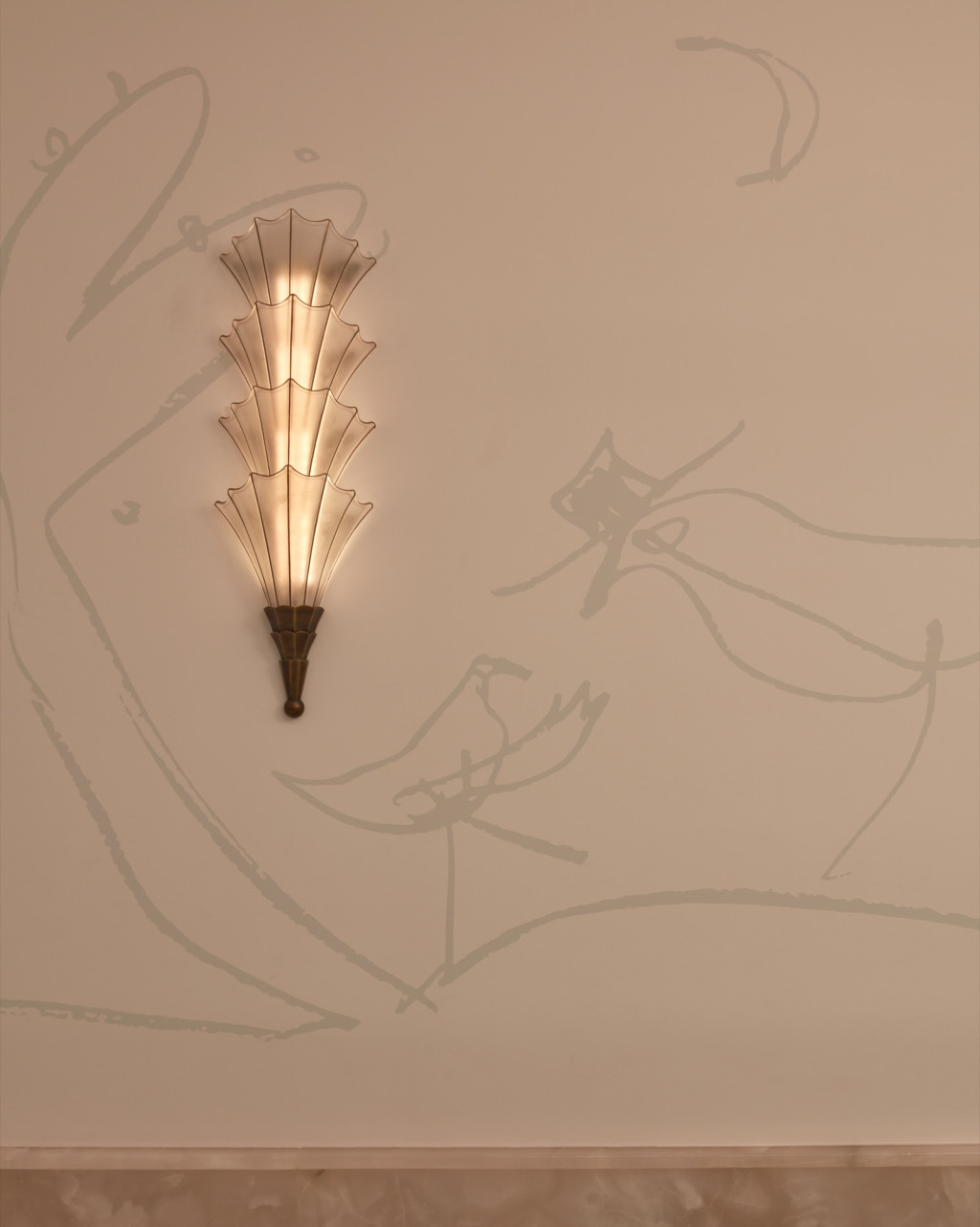 The Painters Room, Claridges
From storage space to artistic oasis: Claridge's Painter's Room transforms with rich history and contemporary flair.
The Painter's Room was, until very recently, an under-utilised storage space located between the hotel's check-in area and ball room.
Claridge's has a very rich history which the studio referenced throughout in the detailing, from the central skylight to the scalloped ceiling. As the space is relatively small, we focussed on an uplifting palette of soft shades. The pink fluted marble bar takes centre stage, flanked by green onyx panels on the walls.
We extensively researched the hotel and found that the room was at one stage decorated in beautiful murals. We commissioned the artist Annie Morris to cap off the space with a mural that nods back to the hotel's heritage yet brings it straight into the 21st century. Annie Morris also created the striking stained glass window opposite the pink onyx bar.
All lighting, furniture and architectural details were designed by the studio.