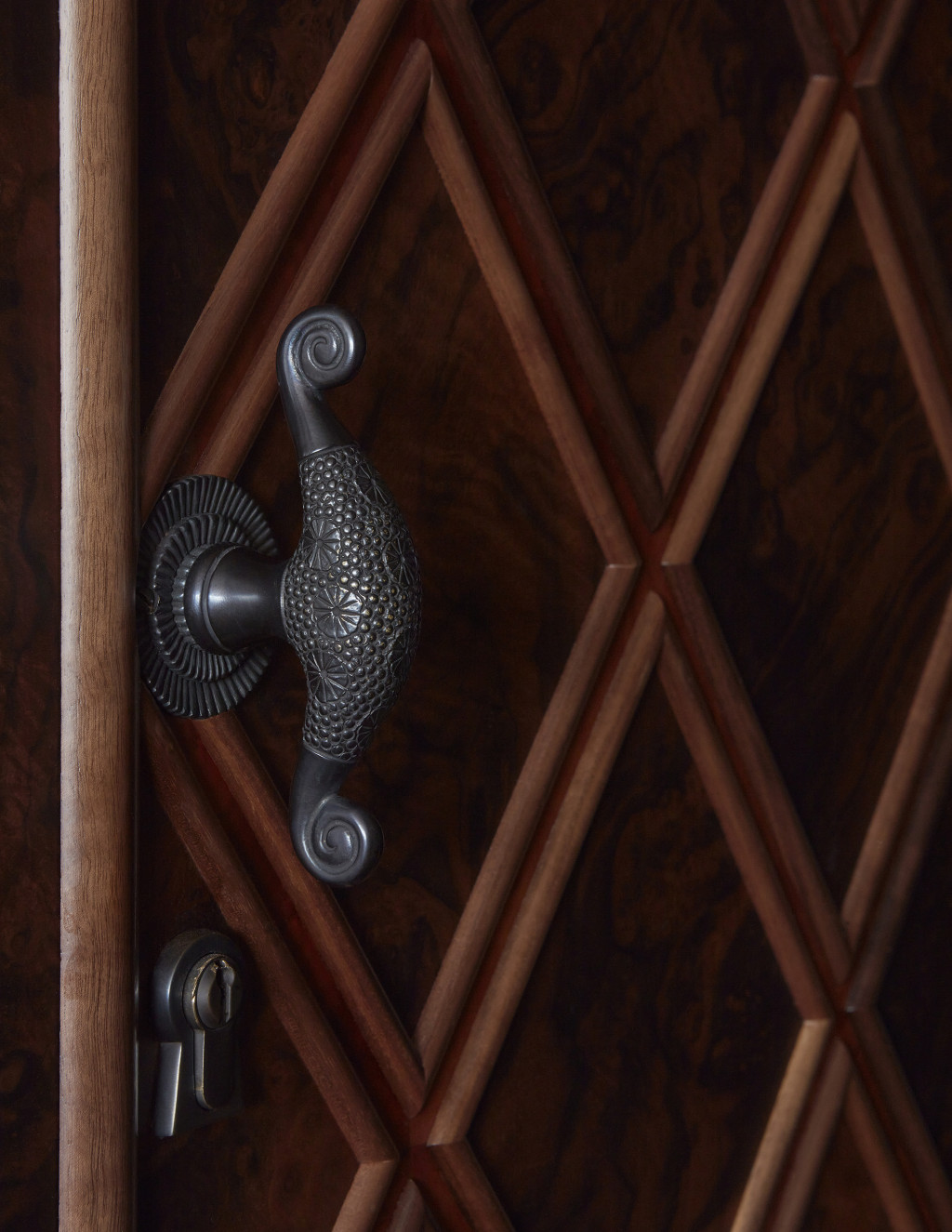 Penthouse, Claridges
Claridge's Penthouse Suite has depth while remaining calm, inspired by the Art Deco language of the hotel.
The new penthouse suite at Claridge's designed by Bryan O'Sullivan Studio has depth while remaining calm; the space has been layered with rich materials, from velum panelling, burr inlay doors and marble. Inspired by the Art Deco language of the hotel, architectural highlights include burr veneer doors with brass inlay, textured jewel-like dressing rooms doors that reveal bespoke joinery, a rich palette, leather - all illuminated by deco-inspired skylights. 
By keeping the architectural language neutral, BOS was able to play with some more daring furniture, lighting and rugs. As with all their projects, they've punctuated the space with a careful mix of handpicked antiques - including Paul Follot armchairs, a gold leaf wrought iron floor lamp in the master bedroom, murano pendants - and BOS bespoke furniture and accessories. The rugs are the theatrical designs of Christian Berard. 
To make the suite feel like a home-from-home, BOS introduced a fireplace into the living room with custom inlay Claridge's insignia. The result is a penthouse suite that is welcoming and entirely residential in feel; the studio's meticulous attention to the balance of antiques and accessories helps create the comforting impression of entering a home that has been developed and curated over years of collecting.