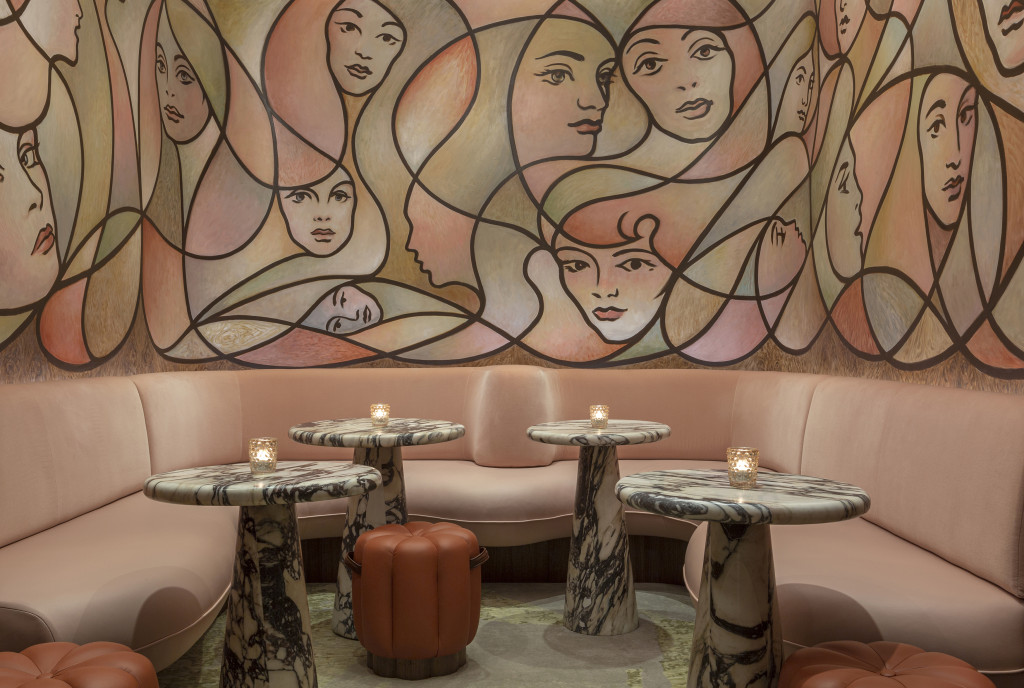 The Berkeley Bar & Terrace
Old world glamour is the design story told by Bryan O'Sullivan Studio with this intimate and refined London bar.
The Berkeley Bar & Terrace key features include a half-moon marble bar, a central fireplace and The Snug. The central material in the design story is an exquisite walnut wood, taken from a 300-year-old tree felled from the Fulbeck Estate in Lincolnshire. The delicate finish of the timber brings out the depth and intricacy of the figuring, the panels of which are used throughout the bar to cocoon the whole space, while a colour palette of soft corals, creams and pinks offset its richness. The story of the tree and the Fulbeck Estate have also been romantically depicted by the most expert craftsman in a plasterwork frieze which runs above the wood panels.
The Snug has been designed for more secluded occasions, set away from the main bar and seating up to nine guests. It features a spectacular mural, painted by New York-based artist TM Davy. The bar opens out onto an intimate terrace of only four tables, overlooking the neighbouring St Paul's Church. Every element of The Berkeley Bar & Terrace has been designed by the studio and were realised by fine craftspeople, from the plasterwork frieze, bespoke lighting, custom furniture to the unique totem pole.