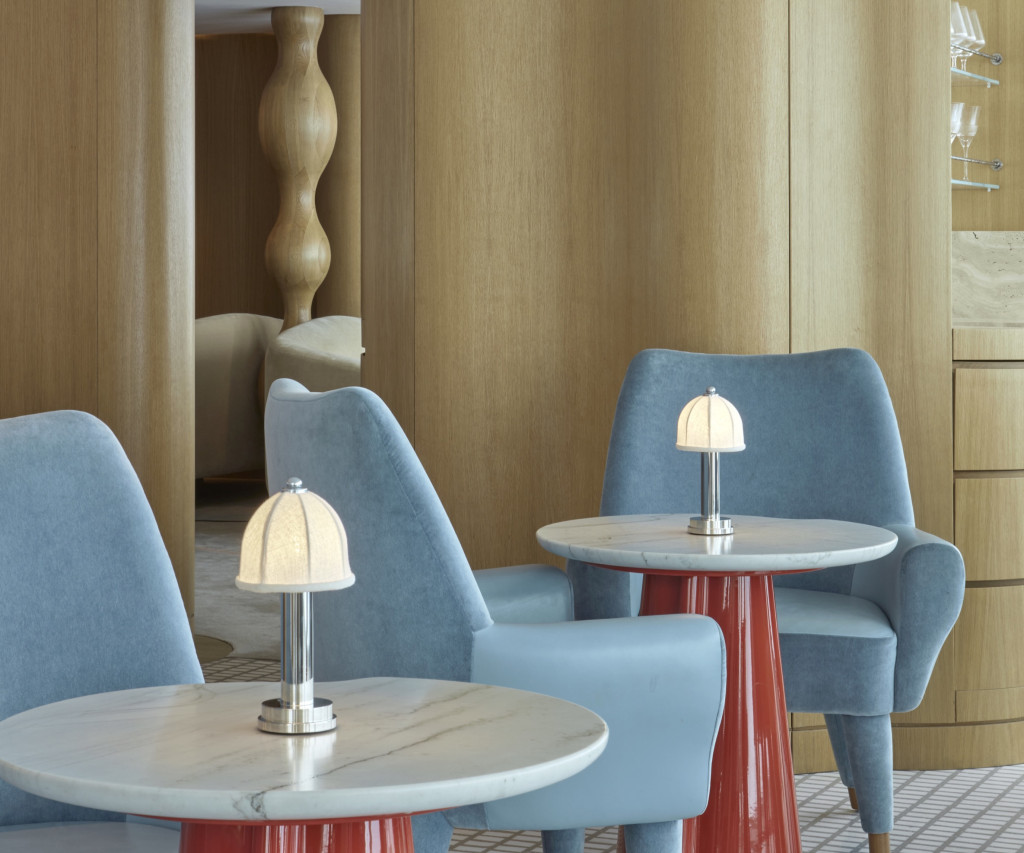 The Maybourne Riviera, Monte Carlo
The Maybourne Riviera transformed into a captivating architectural haven to honour cultural heritage and embrace contemporary design.
As trusted designers for the Maybourne Hotel Group, Bryan O'Sullivan Studio was enlisted to design elements of the group's fifth property: The Maybourne Riviera. Located on a rocky peninsula high above the picturesque French town of Roquebrune-Cap-Martin this extraordinary hotel offers an unrivalled setting with compelling interiors to match.
Inspired by the Irish and Swiss-French architects Eileen Gray and Le Corbusier, their respective influence in the area and the E-1027 House, BOS sought to pay homage to the location's rich architectural and cultural heritage. Tangible references to the creatives include a relief mural in the Riviera restaurant that interprets the mind of Eileen Gray while stained glass doors that connect the lobby to the snug are inspired by Le Corbusier.
As well as a number of the public spaces, Bryan O'Sullivan Studio oversaw many of the hotel's guest rooms and suites, as well as the interiors of chef Mauro Colagreco's restaurant, Riviera.
As with all BOS projects, the studio calls on historic references while reaching forward for new ideas; the result is contemporary, imaginative and playful design. Bespoke furniture by BOS - for example, the studio's signature 'diving board' bed - reflects the unique nature of the Riviera setting. Drawing on natural materials, tactile textures and fluid shapes, BOS' designs intuitively invite the outside in.